CV Gabrielle Manon Buresch-Teichmann
Born 1963 in Ottawa, Canada as the middle child of 3, my father's profession led us first to Vienna, then Geneva and Mexico City. From age 9 to 13 I lived in Mexico, which shaped my sunny nature and my first love of colors.
High School graduation from Vienna's St. Ursula, began studies in International Business at Vienna's Business University, first job with Austrian Airlines as a flight attendant.
1986/1987 First Color Training as a Color/Image Consultant at the California Fashion Academy, CA, U.S.A., the Institute that developed color consulting.
Since then I have been working as one of Vienna's first color consultants, doing pioneer work in bringing this topic to the public: press portfolio - numerous radio interviews - 7 TV appearances to date.
Special concentration of Living Space Color Consultant since 1995.
This is where I live out my color creativity. I greatly enjoy color-fully creating beautiful, energizing rooms that are a joy to live in.

My work with individuals, my Color Experience Seminars and my Company Seminars constantly increased my fascination with colors and just how deep and far-reaching their effects are.

This led me to England's Hygeia College for Colour Therapy with Theo Gimbel in 1993, where I received my Diploma (Teaching authorization) as a Hygeia Colour Practitioner in 1997. In 1996 and 1997 I worked as a Tutor at the College.

Ever since the age of 15 I have delved into and experienced various methods of self-awareness and expansion of consciousness, both of an esoteric and a psychotherapeutic nature. From 1994 to 1997 I was a Seminar Assistant at PSY-Dynamics, an institute for personal development that my mother, Dr. Edda Buresch, led. Since then I enjoy letting the Inner Child Work that marked the basis for intensive personality development in these seminars flow into my color work.

In 1996 and 1997 I trained 2 groups of "Holistic Color Consultants."

Co-author of the book 20 bewährte Naturheilverfahren (20 proven natural healing methods), published in 1997 by Milena Publishers.

From 1994 - 2002 I worked in 2 practices in Vienna: in the joint practice Billrothstraße, where I then founded a holistic Women's Practice together with other women. For 3 years I worked within the framework of Prof. Dr. Jörg Birkmayer's practice. From 2003 - 2008 I worked with both adults and children at "Stadtparkmed", a holistic team of doctors and therapists in Beatrixgasse in Vienna.

In June 2002 I finished further training with Dr. Jacob Liberman, a pioneer of light therapy. Since then I have also been working with this form of color-light therapy, especially in my evening groups.

In the sommer of 2005 I finished my training as a Practitioner of Solution-Oriented Systemic Constellations (with Dr. Viktor Fiala). Since then I have been combining color-light therapy with constellation work, which has shown success on both the psychological as well as the physical level with clients.

Since May of 2008 I have now had my own practice at Lederergasse 22 in Vienna's 8th district, where I also founded the COLOR LIGHT CENTER.

Since 1995 I have been married to Richard and am the happy mother of 3 children: Victor (born 1998) and the twins Arthur and Stella (born 2000).

Languages: English, French, Spanish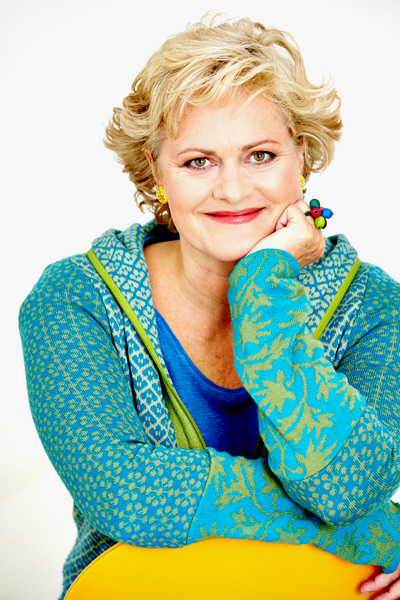 COLOR is my fascination and my vocation. I feel, see, live color with all my senses. Color and light are a medium, a language that I feel at home with.